Who can resist a good, home-made hamburger?
Now you can cookthe best ones with our
Burger Press!
TheUltimate Burger Press is the perfect grilling accessory to help you make delicious, perfectly proportioned burgers every time.
Your burgers will become large, fat, juicy with the same thickness and shape, evenly cooked and won¡¯t fall off the grill. You can easily make different burgers as you like such as cheese, mushrooms, garlic, onion burger, and more¡­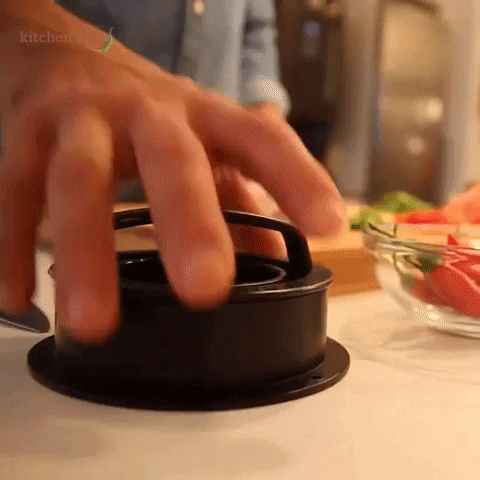 THE PROFESSIONAL HAMBURGER PRESS: We bring you a durable, professional, commercial grade burger press that makes perfect round burgers like a machine!
MAKE ANY BURGER YOU WANT: Our burger press is the perfect companion for your home kitchen. Make the best burger you¡¯ve ever tasted with our 3-in-1 hamburger press. Whether you¡¯re craving a melty cheese-stuffed burger, a plate of perfect sliders or a good old fashioned regular patty.
PREMIUM MATERIALS: Made of heavy-duty durable BPA-free nonstick plastic material so you can make burger patties instead of a mess.
NON-STICK COATING: The non-stick bottom pops out so you can remove your perfectly round, bun size burgers with ease and without the mess.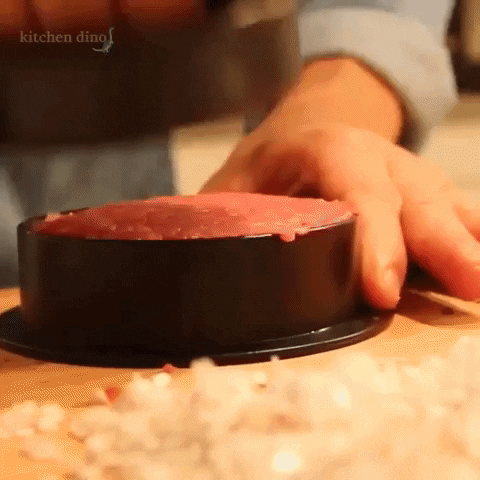 Due to the effects of COVID-19, shipping may take between 3-5 weeks to most countries.
Don't hesitate to contact us via email to support@kitchendino.comif you need any assistance!